Tweets by @g6ued
The picture below is from my All Sky webcam looking directly up over Walmley, Sutton Coldfield. The image is updated every 3 minutes, but you still need to refresh the page. Clicking on the weather station button will take you to my PWS page on Weather Underground. Here you will see all the weather station data.

This is a live feed from the Casper flight tracking system showing aircraft movements over Birmingham airport. My "virtual radar" system supplies data up to a radius of 120 miles. For more maps and data click on the map or the Casper link to go to the main site.

The map below is supplied by Blitzortung, it show's real time lightening strikes in and around the UK and Europe. For more areas click on this Blitzortung link.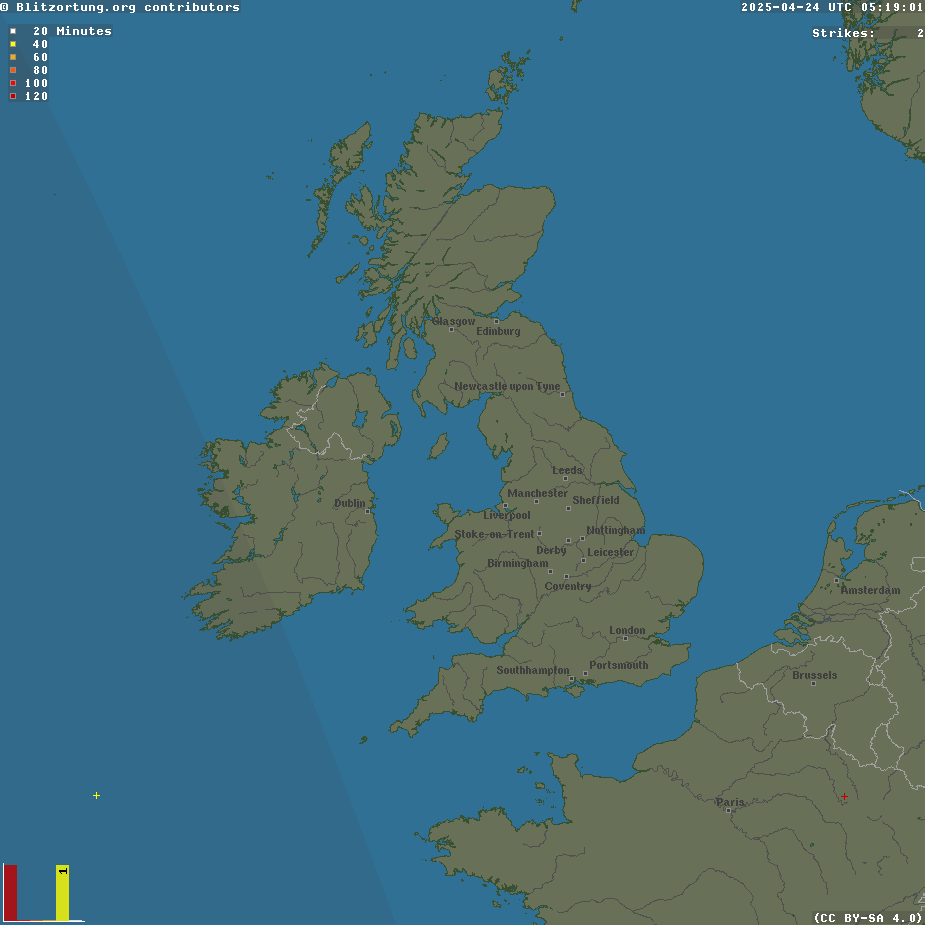 Below are the top 10 live Amateur Radio DX radio station spots on the 14Mhz (20mtr) band from DX Watch.

Please click on the link below to search my stock photography library at Alamy.